Louis C. Long, President
Pennsylvania Defense Institute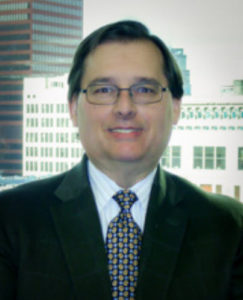 I am thankful for, and excited about, this opportunity to serve as President of the Pennsylvania Defense Institute (PDI), one of the nation's leading state and local defense organizations, as recognized by the Defense Research Institute.  PDI has a rich tradition as being the voice of the defense in the Commonwealth of Pennsylvania, with demonstrated excellence in its advocacy before the state and federal appellate courts, the state legislature, and the Insurance Department; its scholarly publication, Counterpoint; and its timely and informative continuing legal education programs.
At PDI's recent Annual Conference, I announced an aggressive agenda that will include the growth and diversification of the membership, the development of the next generation of leaders in the defense bar, a strengthening of relationships with the insurance industry and other defense organizations, the revitalization of our committees, the maximization of our use of technology, and the evolution to a better business model for the organization.  I will be assisted by capable and dedicated Officers, Board of Directors, Committee Chairs, and a new Executive Director.  But, above all, we will need the help of our members and our supporters to act as ambassadors for PDI in our firms, in our companies, and in our communities.  Such grass-roots efforts will enable PDI to achieve those goals.
There will be many opportunities for members to demonstrate their competence through committee work, amicus briefs, legislative and regulatory white papers or testimony, contributing to publications, and speaking at meetings or CLE programs.  But, there will also be opportunities for members, and others, to obtain new skills and strategies to deal with the changing landscape in which we function.
In the coming year, PDI will provide valuable networking opportunities with industry leaders, members of the executive, legislative, and judicial branches of government; and our colleagues at the bar.
I look forward to the challenges that lie ahead, to working with you and for you, and to the betterment of PDI.
Louis C. Long, PDI President